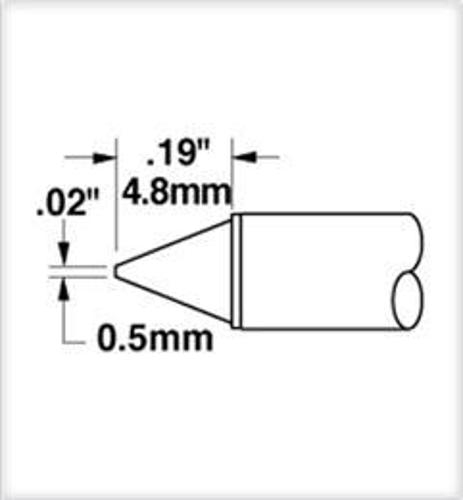 Cartridge, Conical, Sharp, 0.5mm (.02")
Manufacturer:

Metcal

Model #

STTC-816

Pemro #

MTC-2503

$29.80

$

28.33

/each

Available to Order
STTC Soldering Cartridge, Conical
Conical, Sharp, 0.5mm x 4.8mm (.02" x .19")

STTC Cartridges provide a wide range of options for through-hole and SMD Rework. For use with the MX-500 and MX-5000 & MX-5200 Systems and with the MX-RM3E and MX-H1-AV Hand-pieces. 800 Series for Ceramic and high thermal demand applications.